Rice and Rocks is a children's story about a little boy named Giovanni. He is afraid his friends will not like the traditional meal his grandma plans to serve when they come over to visit. The meal is Jamaican stewed chicken with rice and beans, otherwise known as rice and rocks.
After overhearing his complaint, Jasper, a magical African Congo grey parrot, takes Giovanni, his aunt and her two dogs on a trip to other countries where rice and rocks are staples. During the trip Giovanni comes to realize traditions are to be celebrated, not hidden away.
Not only do youngsters learn the value of traditions through the story, they get a taste of other cultures.
Rice and Rocks, coming fall 2016. Be the first to know when Rice and Rocks is available, sign up now!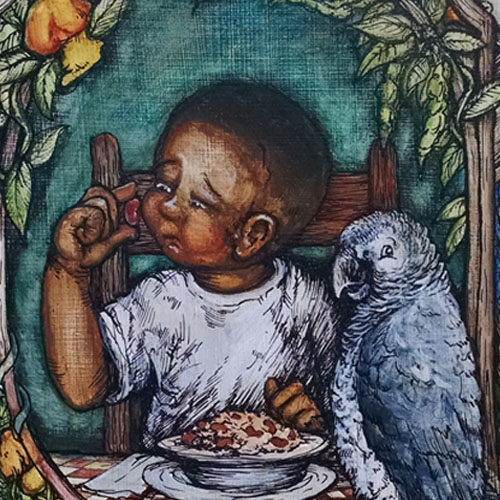 Your email will never be spammed, sold, or abused in any way. Promise.